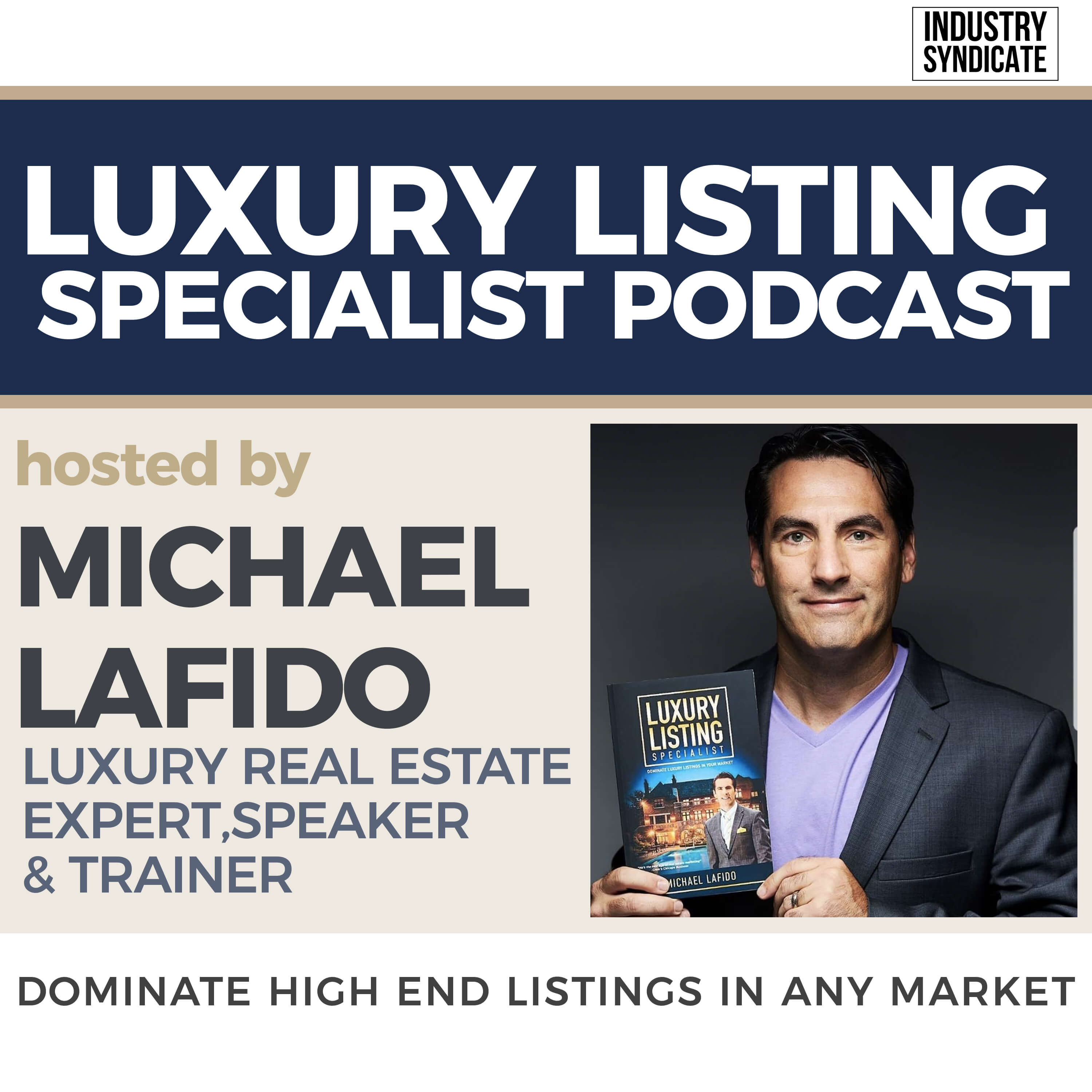 Where top luxury agents reveal their best practices PLUS interviews with real estate industry influencers, thought leaders and luxury marketing experts, you'll come away from each episode with new strategies and tactics to list and sell high-end homes in ANY market. Learn from top agents like Ben Bacal, Gary Gold, Patrick Lilly, Rochelle Maize, Frank Aazami and many more!
Episodes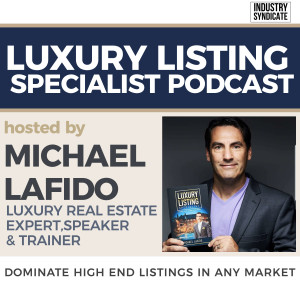 Thursday May 18, 2023
Thursday May 18, 2023
Are you in the business of selling large properties? Do you have a referral system in place? 
In this episode, Michael Maher joins me on the podcast. We'll have an in-depth conversation on "How To Break Into Luxury" through referrals. Michael Maher is an author, trainer, and one of the country's most sought-after speakers. Formerly known as North America's Most Referred Real Estate Professional, in just his third year of real estate, he did 187 transactions for $40.1 MM in sales and netted one million dollars. He received over 500 Referrals for 11 straight years.
Michael believes in the power of consistency and setting standards. He urges us to set standards like we are the kings and queens of luxury.
Would you like to have more referrals in your business and learn how to take your standards a notch higher? This episode is for you. Listen and learn.


"The secret to success with events is in the series of events. Don't have one event, don't even have two; you need to have three events for all of your database." -Michael Maher
Three Things You'll Learn
How to ask for referrals.





How to build a referral system in three pillars.





The undisputed power of being consistent.




Connect with Michael Mayer:
Grab Michael's book: The Seven Levels of Communication: Go from Relationships to Referrals
Connect with me:

YouTube: @MarketingLuxuryGroup

TikTok: @LuxurySpecialist

Instagram: @LuxuryListingSpecialist

Have a real estate question? Be sure to join me live on Luxury Fridays! Visit www.LuxuryFridays.com for more information. Hope to see you there!