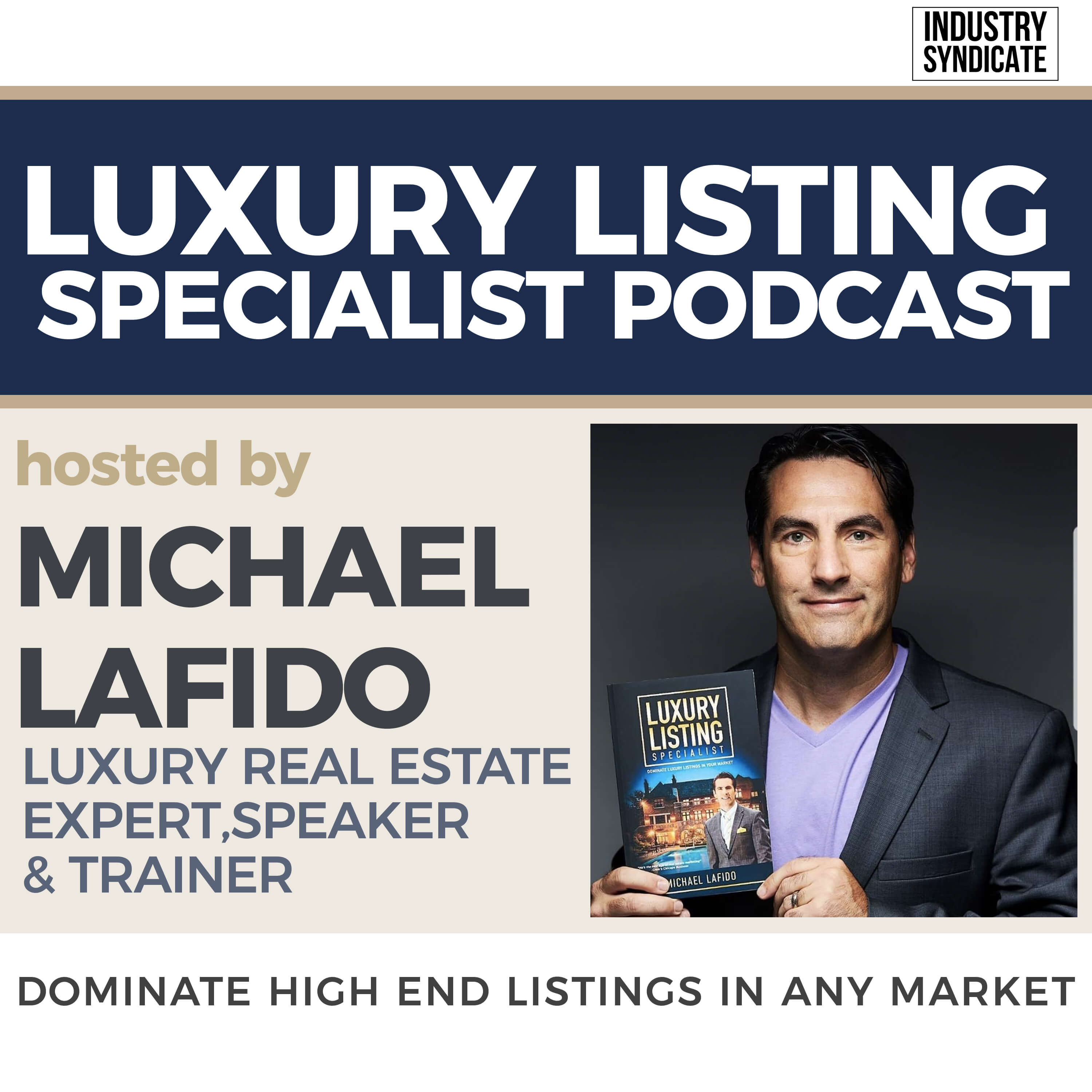 Where top luxury agents reveal their best practices PLUS interviews with real estate industry influencers, thought leaders and luxury marketing experts, you'll come away from each episode with new strategies and tactics to list and sell high-end homes in ANY market. Learn from top agents like Ben Bacal, Gary Gold, Patrick Lilly, Rochelle Maize, Frank Aazami and many more!
Episodes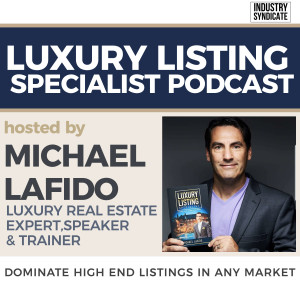 Thursday Nov 10, 2022
Thursday Nov 10, 2022
In any market, you're the most crucial messenger to your database, and if not you, then who else is? 

Are we going through a recession? That's probably one of the questions you've been asking yourself. People are confused and have no idea what to do. Some think being in real estate is the riskiest thing, and they opt out. If you're one of them - don't throw in the towel yet; listen to this episode.


Matthew Ferrara joins me on the show to discuss and share nuggets of wisdom on how to survive during difficult times. Matthew has dedicated himself to helping people grow their careers and potential.

According to Matthew, our job in real estate is turning uncertainty into calculated risk. He further argues that the presumed recession will bring opportunities to us, and all we need to do is to open ourselves up to find and seize them. 


"People are moving not because of what they get, but of who they are becoming." -Matthew Ferrara


Three Things You'll learn from this Episode:


• Every cloud has a silver lining. You have to look deeper. The industry needs us to offer our expertise, even if things look complicated. Chances are we'll make the same money we made when things were looking up, if not more.
• You have to keep working on yourself. It's the best project you can embark on. You'll thank yourself later.
• Learn to keep in touch with your clients, whether they are prospects, former or current clients. It'll help you clean up your database and know when an opportunity arises. 
Guest Bio:
Matthew Ferrara is a philosopher, writer, photographer, keynote speaker, and cancer survivor. He travels the world helping others explore ideas and reach their goals.


Connect with Matthew Ferrara:
Website: https://www.matthewferrara.com/
Facebook: https://www.facebook.com/PhilosopherFerrara
Instagram: https://www.instagram.com/matthew_ferrara1/


Connect with Michael:
YouTube: @MarketingLuxuryGroup
TikTok: @LuxurySpecialist
Instagram: @LuxuryListingSpecialist
Have a real estate question? Be sure to join me live on Luxury Fridays! Visit www.LuxuryFridays.com for more information. Hope to see you there!